Fall working conference
Online Learning and Teaching from Kindergarten to Graduate School
11th Working Conference on Canadian Research in Teacher Education
Online, from October 14 – 16, 2021
Mount Royal University, Calgary, AB
The Canadian Association for Teacher Education (CATE) is pleased to invite you to prepare your proposal to participate in the 11th Online Working Conference on Research in Teacher Education this October 14-16, 2021. This year's CATE Working Conference will be offered online in collaboration with Mount Royal University, Calgary, AB. The theme for the 2021 working conference is: Online Learning and Teaching from Kindergarten to Graduate School. Papers must be research-informed and research-active, demonstrating formal information/data gathering, analysis / integration and reporting of results.
The Deadline for proposals has passed. Researchers are encouraged to prepare proposals on individual or collaborative scholarship engaged in prior to, in response to and during the pandemic on online learning and teaching practices, cultures and contexts in Kindergarten to Grade Twelve, Pre-Service Teacher Education, In-Service Professional Learning and Graduate Education. Accepted authors will come together at the Working Conference to share and discuss their research, to contribute their experience, expertise and insights to timely discussions about online learning and teaching in teacher education, and to build connections and collaborations to expand collective Canadian scholarship in teacher education in response to these questions:
 What lessons can we draw upon from our rich history and experience with online education as we navigate our way forward in K-12? In pre-service education? In teacher professional learning? In graduate education?
 What innovations and new possibilities open up in curriculum, pedagogies, learning designs, and assessments with the global shift to online education?
 What are the many ways in which we create the conditions for meaningful, authentic and respectful learning and teaching relationships and engagements when we connect, collaborate and communicate online?
Papers must be research-informed and research-active, demonstrating formal information/data gathering, analysis / integration and reporting of results. A variety of research methodologies and methods may be appropriate.
As with previous CATE Working Conferences, authors will be invited to transform their working conference papers and submit these for peer review as a complete chapter by Feb 1, 2022 for the next CATE eBook, Online Learning and Teaching from Kindergarten to Graduate School, edited by Dr. Michele Jacobsen, dmjacobs@ucalgary.ca, Werklund School of Education, and Dr. Cathryn Smith, SmithC@BrandonU.CA, Brandon University, to be published in Fall 2022.
#CATE_WC21 Timeline:
• July 15, 2021: Proposals were due, deadline passed (1000 words)
• August 2021: 25 proposals accepted
• October 14-16, 2021: Online CATE Working Conference
• February 1, 2022: Completed chapters due (5000 – 6500 words, excluding refs)
• Feb – March 15, 2022: Peer Review
• July 1, 2022: Final chapters due
• Fall 2022: CATE WC eBook publication
For more information, please click on the following link: Call for Proposal
We look forward to your participation.
Sincerely,
Michele Jacobsen (Editor/Conference Organizer/CATE Past-President)
Cathryn Smith (Co-editor/CATE President)
Acknowledgement
The Canadian Association for Teacher Education (CATE) gratefully acknowledges the support of
the Canadian Society for Studies in Education (CSSE) for support of the CATE Working
Conference and scholarly publication.
---
Read More about the CATE Working Conference Experience:  https://csse-scee.ca/blog/working-productively-reflections-on-10th-cate-working-conference/
---
Past events
Preparing Teachers as Curriculum Designers
Tenth Working Conference on Canadian Research in Teacher Education
October 24-26, 2019
Wilfrid Laurier University
Waterloo, ON
CATE's latest eBook, Preparing Teachers as Curriculum Designers, is the product of the collaboration of participants at the Tenth Working Conference of the Canadian Association for Teacher Education that was held at Wilfrid Laurier University from October 24–26, 2019. Authors submitted a three-page research summary related to one of the conference themes in advance of the conference:
Student Engagement

: In what ways does your teacher education program prepare graduates to design engaging learning experiences? What innovative pedagogies and assessment strategies have been found to be especially effective in promoting deep learning and design approaches that translate into practicum?

Instructional Design:

 Consider Backward Design, Inquiry Based Learning, Universal Design for Learning, Concept-based Curriculum, etc. In what ways do these, or other particular instructional design approaches, guide teacher candidates' design of learning experiences in your teacher education program? How and to what extent do principles of design thinking inform the design and evaluation of curriculum in your teacher education program?

Disciplinary Thinking

: What "pedagogies appropriate to the discipline" frame the curricula in your teacher education program (e.g., historical thinking in Social Studies, scientific thinking in STEM, and so on)?

Practicum/School Divisions:

 How do planning frameworks in local school divisions influence planning in your teacher education program? In what ways are collaborations between your teacher education program and area school divisions supporting research and practice in schools?
Participants whose chapter proposals were accepted worked collaboratively in three groups of authors organized by theme to review others' proposals prior to conference. At the conference, group members met to discuss one another's work, pose questions, and offer suggestions and recommendations on expanding or strengthening the work. Complete chapters were submitted in February 2020 and the editors distributed these for double blind review. The latest CATE eBook, Preparing Teachers as Curriculum Designers, includes the final versions of these chapters.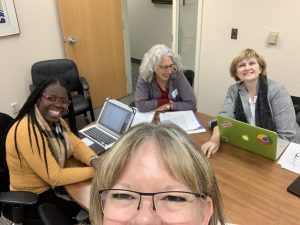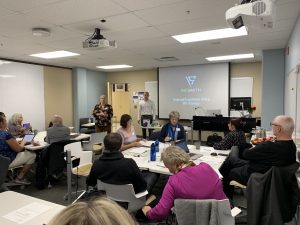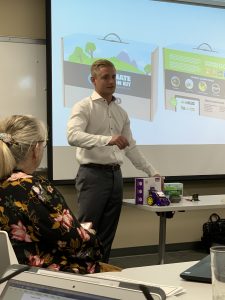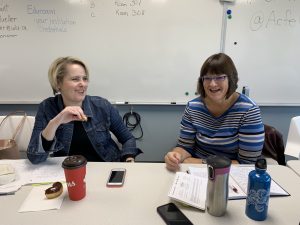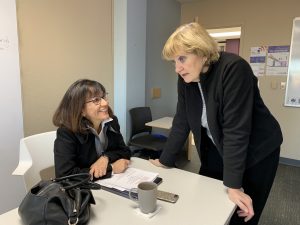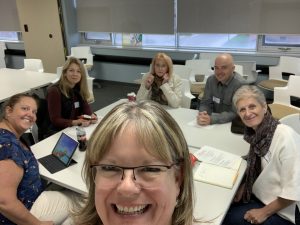 ---
2017
The Canadian Association for Teacher Education (CATE)'s 9th Teacher Education Working Conference took place from November 2 – 4, 2017 at Mount Saint Vincent University, Halifax, Nova Scotia. The theme for this year's working conference was,  Globalization and Diversity in Education: What Does It Mean for Canadian Teacher Education?  A total of 36 faculty and 11 graduate students from 9 Canadian provinces met to discuss and debate the following focus questions:
DIVERSITY OF TEACHERS. Who are our current Canadian teachers and what challenges do we face in attracting and preparing educators who reflect the diversity of our students? For example, what barriers exist to internationally trained teachers who wish to become credentialed in order to teach in Canada? What are the challenges in attracting and preparing educators from/for indigenous communities?
INTERNATIONAL EXPERIENCE. International opportunities for both Teacher Education Candidates and Faculty of Education instructors/researchers continue to expand. What are the barriers, outcomes, and benefits of teaching and learning in a global context? What foundational courses and/or experiences are effective in ensuring that Canadian Teacher Education is built on a philosophy that represents a global learning population? What impact does international experience have for faculty and students?
DIVERSITY OF STUDENTS. In what ways does our current Bachelor of Education curricula prepare teachers for an increasingly diverse population of students and what might need to change? What world view is reflected in current programmatic orientation in teacher education and how does it need to change, evolve, or transform?
INTERNATIONAL TEACHER EDUCATION. How do international approaches to teacher education differ across institutions, countries, or continents? What does comparative research tell us about effective teacher education in varying contexts based on increasing diversity of students, content, and systems of formal and informal education? For example, what do open universities and online learning mean for teacher education?
Look for a sneak peek of the finished compilation of this important Teacher Education research at CSSE 2018 in Regina in May!
I would like to thank all attending authors and those who are collaborating on the chapters for their professional contributions.  A big thank you also to our hosts, Mary Jane Harkins and Zhanna Bachuk from Mount Saint Vincent University for their leadership and warm hospitality.  We were pleased to have Dr. Steven van Zoost join us to introduce the topic.
---
CATE coordinates a Working Conference in teacher education every two years in the fall at a Canadian university. Teacher education scholars from across Canada propose papers and gather together in order to develop an electronic book on a current issue in Canadian teacher education.
The 8th 2015 Working Conference was held from November 5-7 at OISE/University of Toronto on the theme "What Should Canada's Teachers Know? Teacher Capacities: Knowledge, Beliefs and Skills."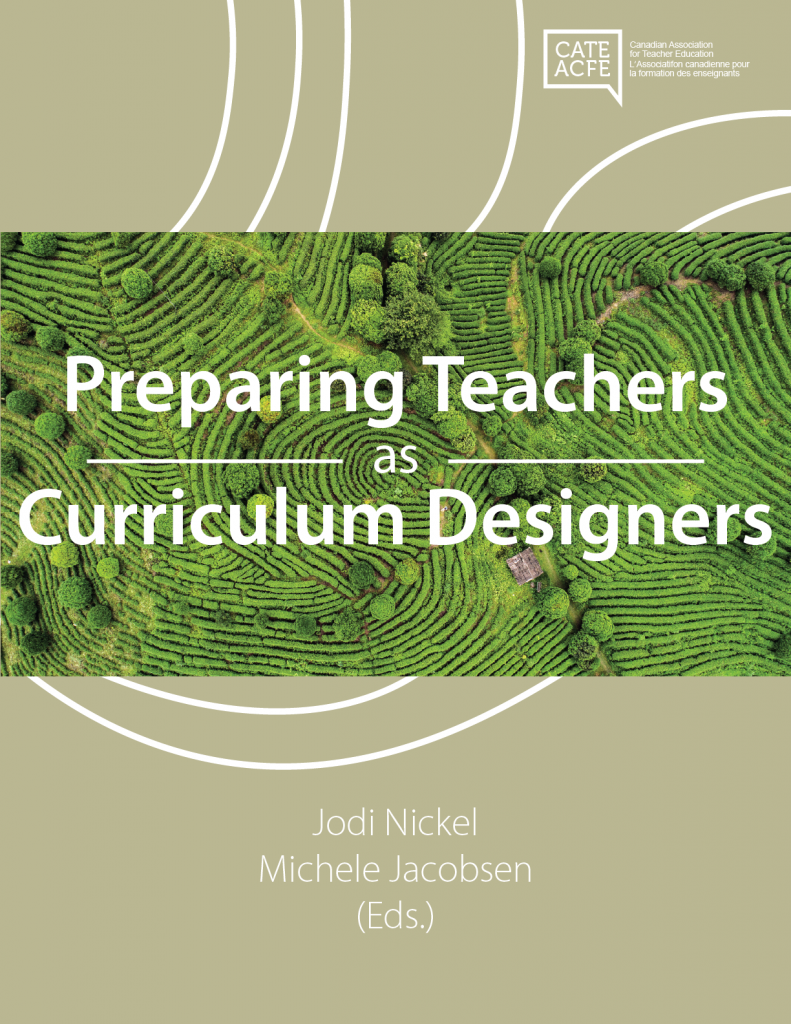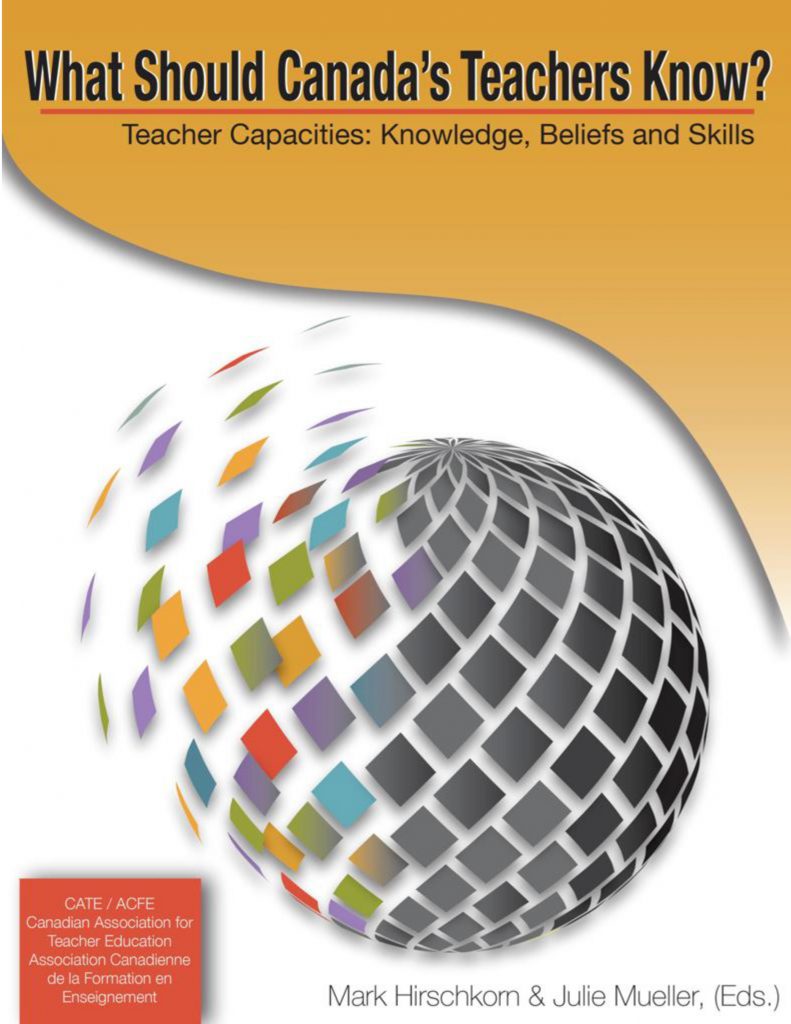 The 7th Fall Working Conference was held in Saskatoon October 31 – November 2, 2013 and resulted in a publication: