Awards
2023 CATE Recognition Awards for Theses and Dissertations on Teacher Education
Ravinder Gill, PhD
Living on both sides of the screen: An ethnographic study of the impact of personal and professional identities on teacher candidates' pedagogical practices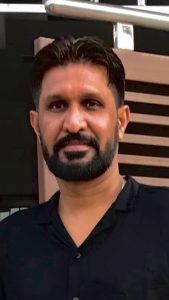 Dr. Ravinder K. Gill earned his PhD in Educational Studies with a focus on process of professional identity development of teacher candidates (TCs) from McGill University. His research areas include teacher education, teacher identity, pedagogical practices, media studies, and educational technology. He is a recipient of doctoral research fellowship granted by the Fonds de Recherche du Québec – Société et Culture and several other awards offered by the Department of the Integrated Studies in Education, McGill University. Gill is also involved in interdisciplinary research and presented several papers on multiple themes. Gill's doctoral research adopts an ethnographic approach to understand the impact of personal and professional identities on pedagogical practices of TCs. His research adds new knowledge about teacher socialization and how the ways it shapes teacher identities and pedagogies of TCs. As such, Gill's research is meaningful to various stakeholders such as prospective teachers, teacher educators, school administrators, and policymakers.
Lisa Howell, PhD
After About: Unlearning Colonialism, Ethical Relationality, and the Possibilities for Pedagogical Praxis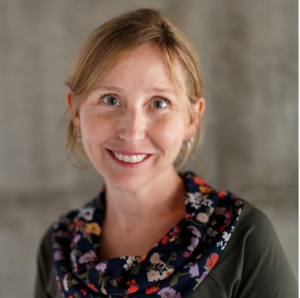 Dr. Lisa Howell (she/her) is of northern European descent. She lives with her family on the unceded, unsurrendered, and ancestral territories of the Algonquin Anishinaabeg, in Ottawa. For many years, Lisa was a teacher with the Western Quebec School Board, where she taught and (un)learned from Cree, Inuk, Anishinaabe, and non-Indigenous students. Currently, she is a part-time professor and post-doctoral fellow at the Faculty of Education at the University of Ottawa. Lisa is also the research project manager of "Just because we're small doesn't mean we can't stand tall: Education for Reconciliation in the Elementary Classroom", a collaboration with First Nations Child and Family Caring Society. She is the honoured recipient of an Indspire Partner in Indigenous education award, as well as a Governor General's History Award for Excellence in Teaching. Lisa's favourite place is her cabin that is nestled in the forest on the shores of Otter Lake.
Katherine LeBlanc, EdD
Trauma-informed professional development: A core competency for K – 12 teachers in Saskatchewan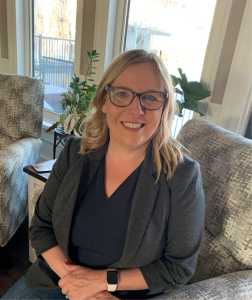 Dr. Katherine LeBlanc began her career as a teacher in rural Saskatchewan. She has also served both Horizon School Division and Good Spirit School Division as an administrator prior to moving to Nunavut. During her time in Nunavut, she served as both a principal and a superintendent in the territory before returning to Saskatchewan. Katherine is also an online sessional instructor with the University of Prince Edward Island.  She recently completed her Doctor of Education in Distance Education with Athabasca University. Her research interests focus on trauma-informed professional development for K-12 teachers in Saskatchewan. By using a practitioner action research approach and by listening to the voices of her participants, she demonstrates a passion and a commitment for shaping trauma-informed professional development opportunities that support students and their teachers. Katherine articulates the challenges teachers face in the classroom and advocates for them to have meaningful and accessible  professional development support.
Shelley Moore, PhD
Transforming Inclusive Education for Students with Intellectual Disabilities in Secondary Academic Classrooms: A case study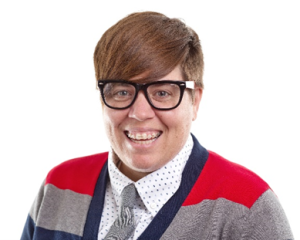 Originally from Edmonton, and now based in Vancouver, British Columbia, Dr. Shelley Moore has dedicated her professional career and research to improving educational programming for students with disabilities. After 15 years of classroom experience in both The US and Canada, Dr. Moore is now a highly sought-after teacher, researcher, speaker, and storyteller and has worked with school districts and community organizations around the world, in supporting and promoting equity for all learners. Dr. Moore received the SSHRC Storyteller Award reflecting her doctoral research which investigated how to support teachers to include students with intellectual disabilities in secondary academic classrooms. Recently, her completed dissertation was also awarded the CATE Recognition Award for Theses and Dissertations in Teacher Education. Dr. Shelley Moore completed her undergraduate degree in Special Education at the University of Alberta, her masters at Simon Fraser University, and her PhD is from the University of British Columbia.
Colleen Rudy, PhD
Perceptions of Implementability: A Policy Instrument Theory-Guided Case Study of a New Curriculum Design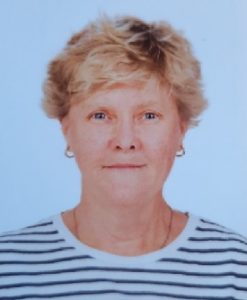 Dr. Colleen Rudy completed her PhD in the Department of Curriculum and Instruction at the University of Victoria. Her research focuses on the theoretical relationships between curriculum design, teachers' perceptions, and implementation. The study provides a historical summary and synthesis of the mutually evolving relationship between policy instrument theory and studies on teachers' perceptions of the curriculum during implementation. The results from the study may lead to a better understanding and appreciation of the value of policy instrument theory for explaining the relationships between curriculum designers and teacher practitioners. Dr. Rudy is currently writing a comprehensive guide book on how to design, implement, and evaluate curriculum that includes the three levels of theory found in public education programs, a taxonomy of curriculum designs, a curriculum implementability appraisal framework, and a review of different philosophical approaches to curriculum design.
Meredith Rusk, PhD
Transforming Education and Educators: Validating Indigenous Knowledge in Principle and Practice
Meredith Rusk has recently defended her dissertation for her PhD in Interdisciplinary Studies at the University of British Columbia, Okanagan Campus in Kelowna. The theme of her work has been transformation of mainstream education through the validation and acceptance of local Indigenous Knowledge Systems within school spaces. Meredith is of Dene ancestry and has been an educator in the kindergarten to grade 12 school system for almost years. Most of this experience was within Indigenous communities or programs. Through an Indigenous storytelling methodology, Meredith's research study for her doctoral engaged local Secwépemc Knowledge Keepers and non-Indigenous classroom teachers in working towards finding ways to transform the system and create spaces to decolonize education. Presently she is engaged with the British Columbia's Teaching Standard 9 Awareness Working Group in the creation of an online site to help guide K-12 educators in examining their biases and building deeper understandings of Indigenous ways of knowing and being, histories, and cultures.
Said Sidani, PhD
Shifting Pedagogies during COVID-19: The Professional Learning of Teacher Educators regarding Digital Technology in a Time of Crisis and Change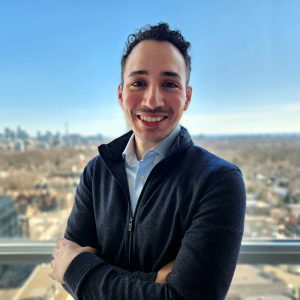 Dr. Said Sidani is a Sessional Lecturer at the Ontario Institute for Studies of Education (OISE) and the Department of Language Studies at the University of Toronto Mississauga. He currently teaches graduate courses in teacher education in the areas of human development, technology, and literacy. He also teaches undergraduate courses on equity and diversity in education and the impact of peer mentorship. As a teacher educator, he also takes great pride in serving as a Faculty Advisor for teacher candidates completing their practicum placements in K-12 schools.
Said recently completed his PhD at OISE in Curriculum & Pedagogy with a focus on teacher education. He was initially interested in exploring the professional learning of teacher educators in the area of digital technology, and his thesis focus shifted in response to the COVID-19 pandemic. Said's research interests include teacher education program development and curriculum renewal, the intersection of digital technology and pedagogy in the teacher education classroom, and the professional learning of teacher educators.
Lake Yeworiew, PhD
Assessment for Learning Knowledge, Skills, and Practices of Mathematics Teachers in Ethiopian Primary Schools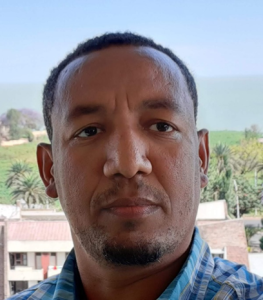 Dr. Lake was an assistant professor of educational psychology in the College of Education and Behavioral Sciences at Bahir Dar University in Ethiopia before pursuing his PhD in learning sciences from the Werklund School of Education at the University of Calgary. Lake's doctoral research used a mixed-methods approach to examine primary school mathematics teachers' assessment for learning (AfL, aka formative assessment) knowledge, skills, and practices and the contextual factors that facilitate and hinder their AfL practices. He developed, adapted, and validated instruments with excellent construct validity and reliability that can be easily adapted and used to assess preservice and inservice teachers' AfL knowledge, skills, and practices and evaluate professional development workshops aimed at improving them. Lake's research interests include developing and validating tools for assessing teacher and student attributes that affect teaching and learning, examining contextual factors that influence the teaching and learning process, and investigating the implications and lessons learned from large-scale national and international educational assessments.
Margie Lam, MA
Guiding Pre-Service Teachers to Making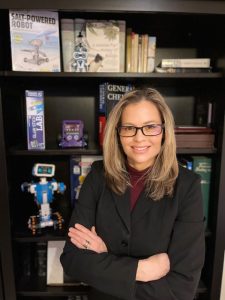 Margie Lam, BSc, BEd, MA, began her career in Information Technology but then decided to follow her passion and transition to a career in education. She attended Ontario Tech University (OTU), graduated with a Bachelor of Education degree, and started teaching secondary school science and math. Drawn to STEM learning, disruptive pedagogical approaches, and continuous career development, Margie enrolled in the OTU Faculty of Education graduate program and became a Research Assistant (RA) with Canada Research Chair in Technology and Pedagogy, Dr. Janette Hughes. As an RA, Margie was involved in research projects, published peer-reviewed journal articles and book chapters, participated in conferences, and led STEAM, coding, and maker-focused PD and learning sessions all across Ontario. This opportunity helped propel her research focus on how teachers can effectively leverage technologies using student-centered, maker pedagogical approaches and the importance of opportunities to build and test teachers' agentic capacity for change.
Shyam Patel, MA
Walking into a Sea of Whiteness: On the (Im)possibilities of Being a Teacher Candidate of Colour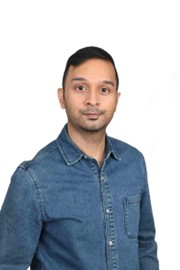 Shyam Patel is a doctoral student in the Faculty of Education at York University, and he previously earned his BEd (Primary/Junior) and MA in Education (Teaching & Learning) at the University of Ottawa. His scholarship and writing are informed by antiracism, critical race theory, diasporic studies, queer(ing) possibilities, radical feminism, social justice education, and South Asian studies, which he takes up in relation to curriculum, pedagogy, schooling and society, and teaching and learning. His work is also guided by scholars and thinkers like Audre Lorde, bell hooks, Chandra Mohanty, Eve Tuck, Gayatri Spivak, Homi Bhabha, Pat Palulis, Sara Ahmed, Ted Aoki, Thich Nhat Hanh, and Trinh T. Minh-ha. Above all else, he is a former elementary school teacher, working with students from Grades 1 to 4, and it is in the space of a classroom where he finds hope.
Jeremy Roberts, MEd
Game-Based Learning as an Interruption to the Curriculum-as-Plan: A Hermeneutic Phenomenological Approach to Fostering Teacher and Student Dialogical Identity in Dungeons and Dragons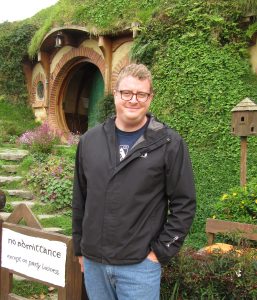 Mr. Jeremy Roberts (he/ him) B.A., B.A. (Hon(s)), B. Ed., M. Ed., is an educator in his eighth year in Rolling River School Division and a first year PhD student in the faculty of education at the University of Manitoba. He incorporates ludological practices in his classroom to provoke critical thinking, intrinsic motivation, and dialogical relations. He recently completed his Master's thesis on using the role-playing game Dungeons and Dragons as an interruption to the curriculum-as-plan. The hermeneutical phenomenological approach found that the collective imaginative role-playing game, Dungeons and Dragons, can offer an experiential forum for players to explore identity dialogically, to counter dominant narratives of neo-colonialism and neo-liberalism, and to engage in a just and reconciliatory arena. Curriculum is co-constructed between teacher and student and must achieve a balance between the curriculum-as-plan and curriculum as lived experience. His PhD will explore dialogical existence and self-determination theory in game-based learning.
Nicole Trottier, MEd
Exploring Children's Experiences of Gender and Heteronormative Disruptive Texts in Early Years Classrooms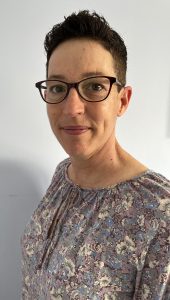 Nicole Trottier is an early years educator and recently defended her Master of Education thesis at the University of Manitoba. Her thesis explored the ways in which early years children experience and understand dominant discourses of gender and/or heterosexuality, and considered how these might be challenged using disruptive literature. As a teacher-researcher in her own classroom, her predominant data collection occurred during structured read-aloud sessions. She also observed how children interpreted and performed these identity discourses in their daily classroom social interactions. Nicole's research demonstrates the need for teachers to be explicit in their teaching when supporting children to create more fluid constructs of gender and heterosexuality. She also demonstrates the need for teachers to critically assess how children's texts uphold and/or challenge normative identity constructs. To this end, Nicole created a list of 13 indicators for teachers to assess areas where texts challenge and/or uphold normative identity constructs.
---
Please click on the links below to consult the previous Award winners.
Previous award winners for contributions to research in teacher education:
2016 – Deborah Britzman
2015 – Jean Clandinin
2014 – Peter Grimmett
2013 – not awarded
2012 – Tom Russell – inaugural winner